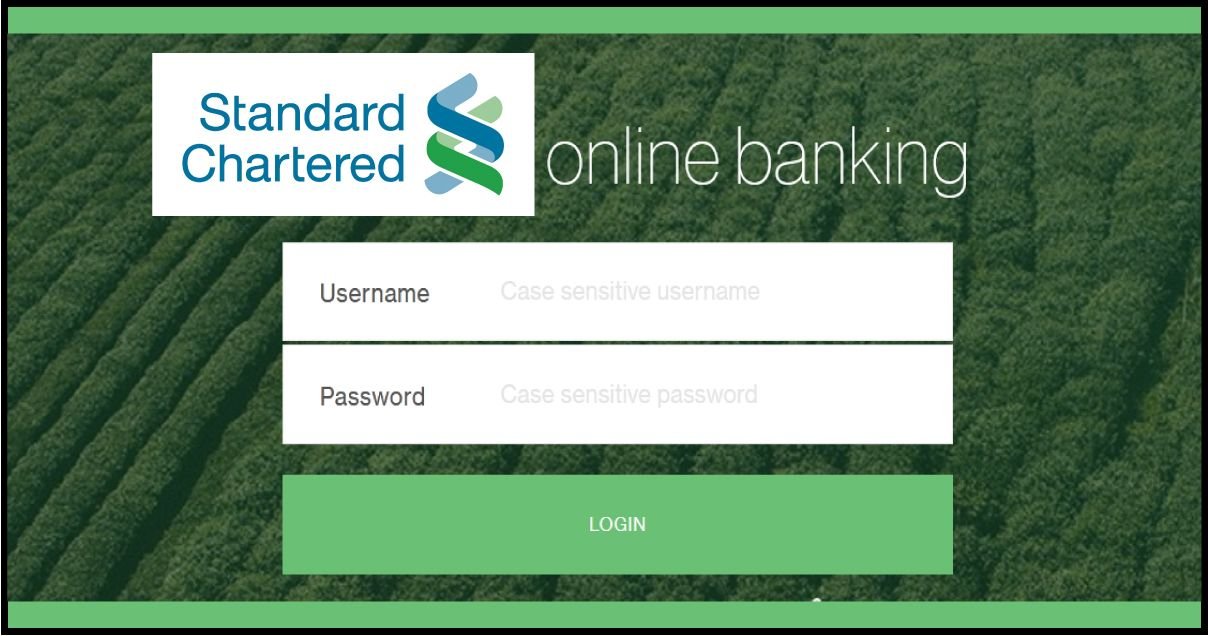 Standard chartered bank (SCB) has released its online banking services in Bangladesh. SCB internet banking is sure to make the banking process easier and more accessible for all. Standard Chartered is the oldest international bank in Bangladesh and they are keeping up with the modern times using innovative methods such as this SCB internet banking system.
Using the SCB online banking system will give you instant access to all the up-to-date information about your account and transactions. There's no extra charge for this service and it is available 24/7, which makes this a very convenient banking service!
Recommend For you
SCB Online Banking Bangladesh
You must be wondering, what can you do with SCB online banking in Bangladesh? What does it offer that sets it apart from the traditional banking scene? Well, quite obviously, it's much more convenient. It also offers a full range of services. You can monitor your transactions using this service, whether it is a past or a future transaction.
You can also pay bills online and schedule payments. You can receive notifications from the bank right there on your profile. On your dashboard, you can view account details, credit card statements, pay bills, or transfer funds. Having all these services makes the banking system truly convenient.
SCB Internet Banking
SCB internet banking is available for all of SCB's customers. If you are new to SCB online banking Bangladesh, then you have two options. You can either register with your SCB debit card, atm card, or credit card or register with your phone.
To register with your phone, you can request a temporary ID and SMS Pin, it's best for your security to configure them later. Keep in mind that your phone number must be registered with the bank beforehand. You will need a pre-existing account to register for SCB online banking.
SCB Online Banking Login
The SCB online banking login is completely secure. To log in, you need to use the link shown here. If you already have an account, you will only need to input your username and password. The login id and username will be emailed to you when you open an account. You can use the instant registration option to register.
On the Standard Chartered Online Banking login page at www.sc.com/bdd, you can access instant registration by clicking the "Instant Registration" link. To complete the procedure, you will need a cell phone number updated with a bank, a valid number of the debit card and PIN, a correct PIN, and a credit card number.
You can complete the registration process quite simply after that by following the required steps and filling in the required fields. Keep in mind that you must have at least one transaction or credit card account with Standard Chartered Bangladesh to use this service. Partnership and Public Limited Corporations are not eligible to register for the online banking service.
SCB Online Helpline / SCB Hotline
The SCB online helpline / SCB hotline is always available to help the customers in any situation. You can call the banking hotline at 16233 (Mobile Phone) or +88 09 66677711111 (from landline). If you encounter any problems or errors, you should take note of any error code or message, if you have received any, and relay that information to the customer service officer for review and assistance.
The SCB customer care should guide you through any problems you face during your SCB online banking experience.
SCB Customer Care
The SCB customer care phone numbers are the same as the ones for their SCB hotline. If you want to reach them using other methods, you can find the full list of options right here. They are available 24/7 and are always ready to help with any problems you may have.
Conclusion
The SCB online banking system should make life easier for all its customers. You will no longer need to stand in lines for every single transaction; you can carry them out from the comfort of your own home. Their dashboard makes this very easy. We hope you enjoy this convenient venture of theirs!