[ad_1]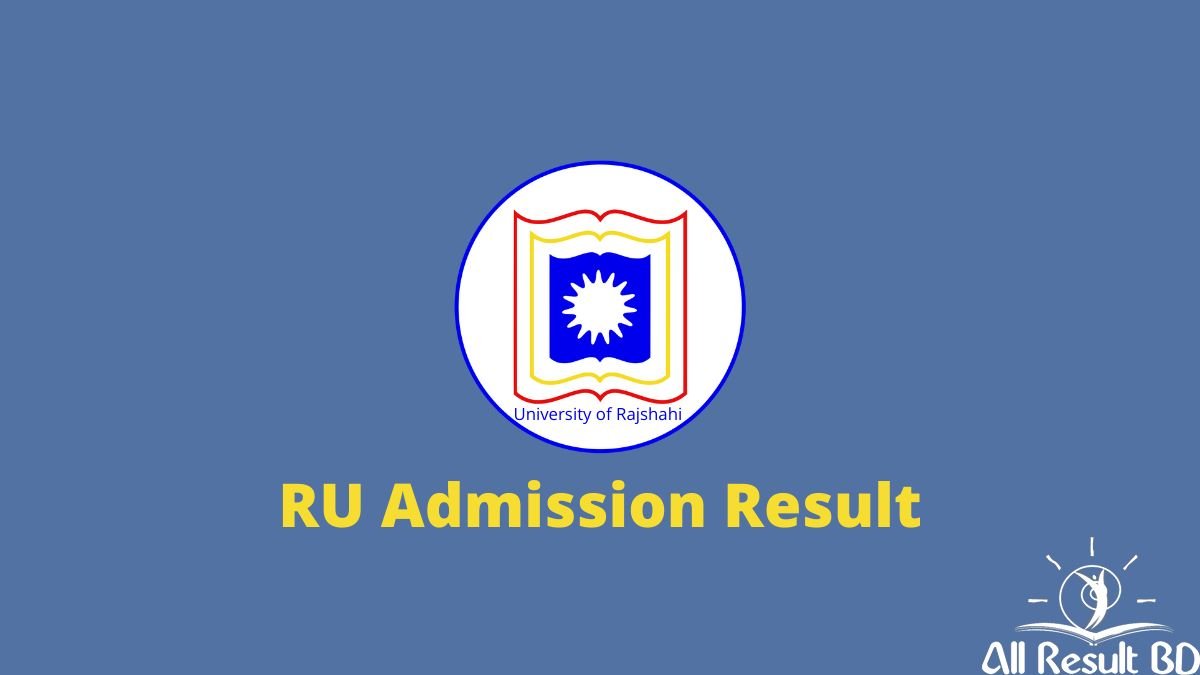 RU Admission C Unit Result 2022 Published Today. The results of the admission test in the 'C' unit of the first year of graduation of the 2021-22 session of Rajshahi University have been published. After 2 pm, students can view the results from the official website of RU with their roll numbers.
It is learned that both the students who have passed and failed the admission test will be able to see their results. Only those who get marks above 40 percent will be given merit positions. Merit positions will not be given to students who get marks below 40 percent.
RU Admission C Unit Result 2022
Earlier, the admission test of 'C' unit was held on October 4. The total number of registered candidates in three shifts was 44,017. However, 33 thousand 448 people were present. 10 thousand 741 people did not go to the admission test. Absence rate is 24.33 percent.
How To Check RU C Unit Result 2022 Online?
In order to get RU C Unit Result, visit http://admission.ru.ac.bd
After visiting this web page, you can see a result searching option on the right side.
Select C in the unit option and type your C unit admission roll number, then click on Submit.
After that, you will be seen your result with Unit Name, Exam Roll, Name, Exam Group, Group Name, Quota, MCQ Score, SAQ Score, Total Score, Position, Status, Subject Choice information.
You can check Rajshahi University Admission Result here for all units.
What To Do If You Selected In Merit List?
Passed admission candidates will have to fill the online admission subject choice from next 15 to 20 November 2022. If any candidate will not fulfill within the stipulated time, his / her candidature in the C-Unit will be considered void and there will be no opportunity to admission to any section of the C-Unit. The first selection list according to meritorious candidates will be published on the admission website admission.ru.ac.bd on 23.11.2022. Those selected in the 1st Selected List will have to be admitted from November 25 to December 01. In addition, vacant seats will be selected from the waiting list for admission according to merit sequence, whose possible schedule will be published in due course.


[ad_2]

Source link