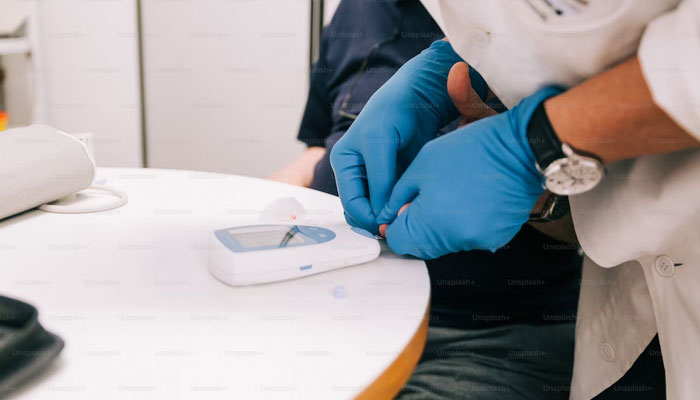 A new scientific study has revealed that those who develop prediabetes at young ages are likely to have a higher risk of dementia in their later years, as estimates suggest that millions of US citizens under 60 are prediabetic.
Prediabetes is a condition in which blood sugar is higher than normal levels but not high enough for the patient to be termed diabetic.
Elizabeth Selvin, a professor of epidemiology, and Jiaqi Hu, a doctoral student, authors of the study, in a statement, said: "Prediabetes is associated with dementia risk, but this risk is explained by the development of diabetes."
The study which was published in Diabetologia, analysed data from the Atherosclerosis Risk in Communities study.
The participants of the age group between 45 and 64 were enrolled in four US counties: Forsyth County, North Carolina; Jackson, Mississippi; suburbs of Minneapolis; and Washington County, Maryland.
It revealed that people who have developed type-2 diabetes before age 60 had three times higher risks of dementia in their later years compared with those who did not have type-2 diabetes before age 60.
The Centers for Disease Control and Prevention (CDC) estimated that about 5.8 million people in the US have Alzheimer's disease and related dementias. While the exact connection between diabetes and dementia is not known, there are several possible pathways, according to research.
The recent study also highlighted that if prediabetes progressed to type-2 diabetes between the ages of 60 to 69, the risk dropped, but only by a few points.
"We all have transient spikes in our blood glucose. It goes up, then down," said Dr Andrew Freeman, director of cardiovascular prevention and wellness at National Jewish Health in Denver. He was not involved in the research.
Freeman said: "But if you look at 'glucose years' to determine how high is your glucose and for how long, then you begin to see cumulative damage. And the earlier you're exposed, the greater the level of cumulative damage."
The study also revealed that if type-2 diabetes was not identified in a person until the 70s the risk of dementia dropped to 23%. And if a person developed type-2 diabetes in their 80s or 90s, the risk was not greater than those without diabetes.
Selvin told CNN: "There was a strong association of prediabetes with dementia but this association was only present among people who developed diabetes. This finding suggests that preventing progression from prediabetes to diabetes could help prevent dementia in older age."
Dr Richard Isaacson, a preventive neurologist at the Institute for Neurodegenerative Diseases of Florida, and Alzheimer's disease researcher said the results were not shocking.
"I've been screaming this from the rooftops for over a decade."
"If this study gets people to actually take action when a 'borderline diabetes' or prediabetes diagnosis is given, that will certainly improve brain health outcomes."
Risk factors for prediabetes
Prediabetes is regarded as a silent predator, developing and progressing without any obvious symptoms. There are risk factors, however.
If you are obese or overweight, the risk of developing prediabetes is higher, or if you are over the age of 44, exercise less than three times a week, have a parent or sibling with type-2 diabetes, have had diabetes during pregnancy or have given birth to a child over 9 pounds (4 kilograms), as per the CDC.
The US Preventive Services Task Force suggested that all adults aged 35 to 70, medically considered overweight or obese be screened for prediabetes or diabetes. 
If blood sugar is high then reducing weight, exercising properly, opting for a healthy diet and avoiding processed and ultra-processed foods can decrease the risk.