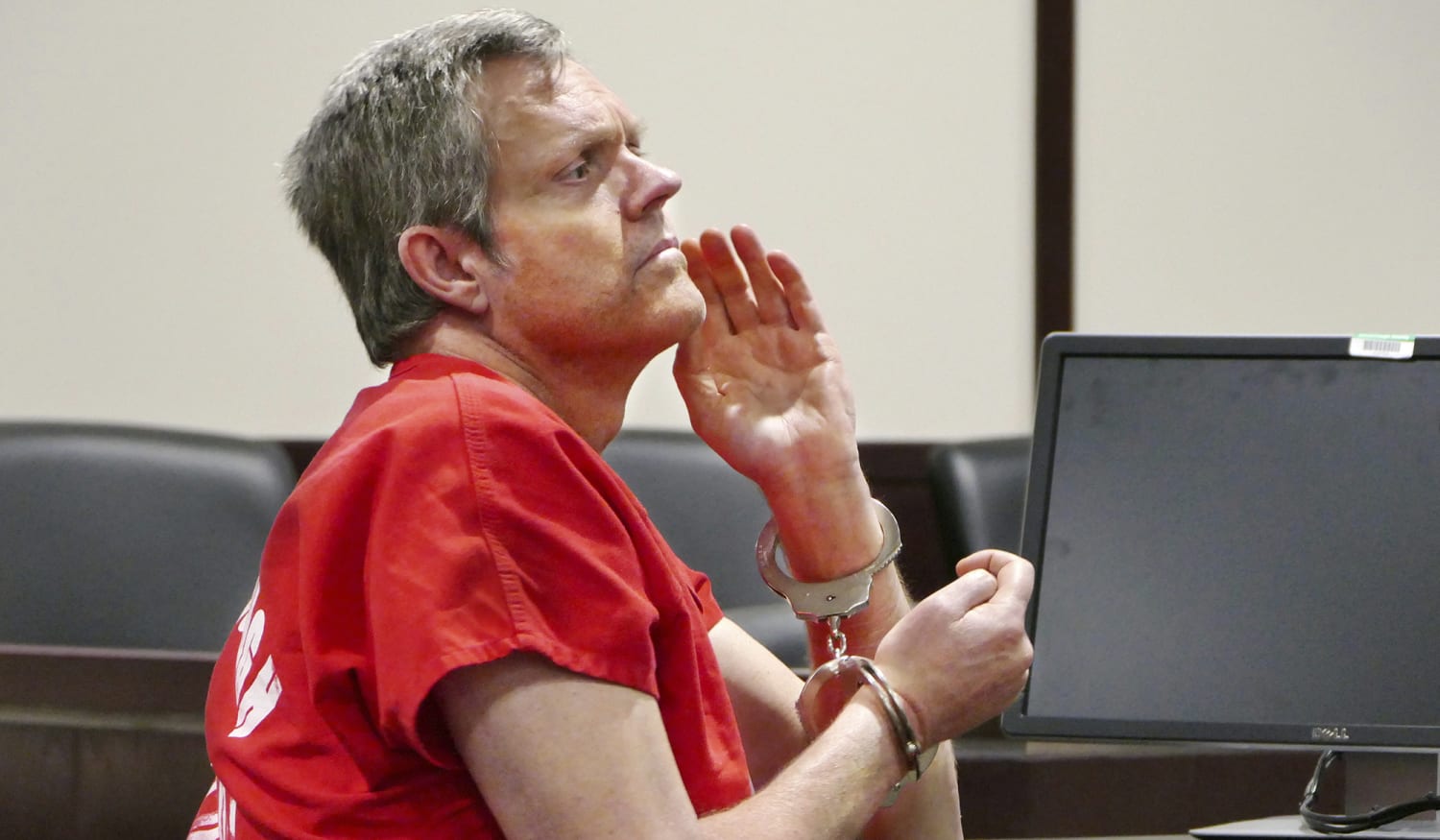 A former ice cream truck driver convicted of killing two people and severely wounding four others in a 2010 Florida shooting was sentenced Friday to life in prison, more than 12 years after the attack.
Michael Keetley was convicted in March of two counts of murder and four counts of attempted murder.
"This has been a very long road and a very difficult case," Judge Christopher Sabella said while announcing the sentence. "What it shows to the victims in this case is that justice is not always swift, but justice is eventually served."
Sabella sentenced Keetley, 52, to life in prison for each of the six counts he faced, with no possibility of parole.
Juan Guitron, 28, and Sergio Guitron, 22, were fatally shot, and four others were severely wounded in November 2010 on the front porch of a home in Ruskin, Florida, as they celebrated the Thanksgiving holiday.
Prosecutors argued that Keetley committed the attack in a case of mistaken identity that was the deadly culmination of an obsession with revenge. Keetley had been robbed and shot about a year before the murders and was frustrated with the official investigation of the robbery, prosecutors said, and decided to take matters into his own hands.
The former ice cream man became convinced, falsely, that a man nicknamed "Creeper" was behind the robbery and was out to find him that night in November 2010. The people killed and injured had nothing to do with Keetley's robbery, prosecutors said. Nor did the man nicknamed Creeper, who was not among the six men shot at the house in Ruskin, police said.
The defense argued the survivors of the shooting identified the wrong man and that Keetley was not capable of committing the attack because of injuries he sustained when he was shot and robbed months earlier. 
"This is our defense, Michael Keetley is not guilty because he did not do it. Michael Keetley did not do it, he could not do it. He is not medically capable," defense attorney John Grant said during trial.
Richard Escobar, another member of the defense, argued that law enforcement made multiple mistakes after the 2010 attack, saying "the investigation that followed was nothing short of a nightmare itself."
Before the sentence was handed down Friday, a judge denied motions for a new trial and for an acquittal. 
Attorneys for Keetley said after sentencing that they intend to appeal.
Paz Quezada, the mother of Juan and Sergio Guitron, addressed Keetley directly during the sentencing hearing, telling him that he "took half of my life" and "destroyed my heart."
"My sons were the only thing I had," Quezada said. "I loved them with all of my heart."
Gonzalo Guevara, who survived the shooting, wore a T-shirt with a photo of the Guitron brothers as he addressed the court.
"He's caused so much pain to everyone involved," Guevara said.
"You hurt so many people," he told Keetley directly. "We know what you did that night and you know what you did that night."
Quezada told NBC News ahead of the sentencing that Friday was also her birthday, and her only wish is one she has held onto since the night of the attack: that the man who tore her tight-knit family apart be put away for the rest of his life. 
"It's the best gift God could give me," Quezada said through tears. She said she prayed for the strength to live to see the day her sons would have justice. "I keep fighting for my sons. I will never forget them."