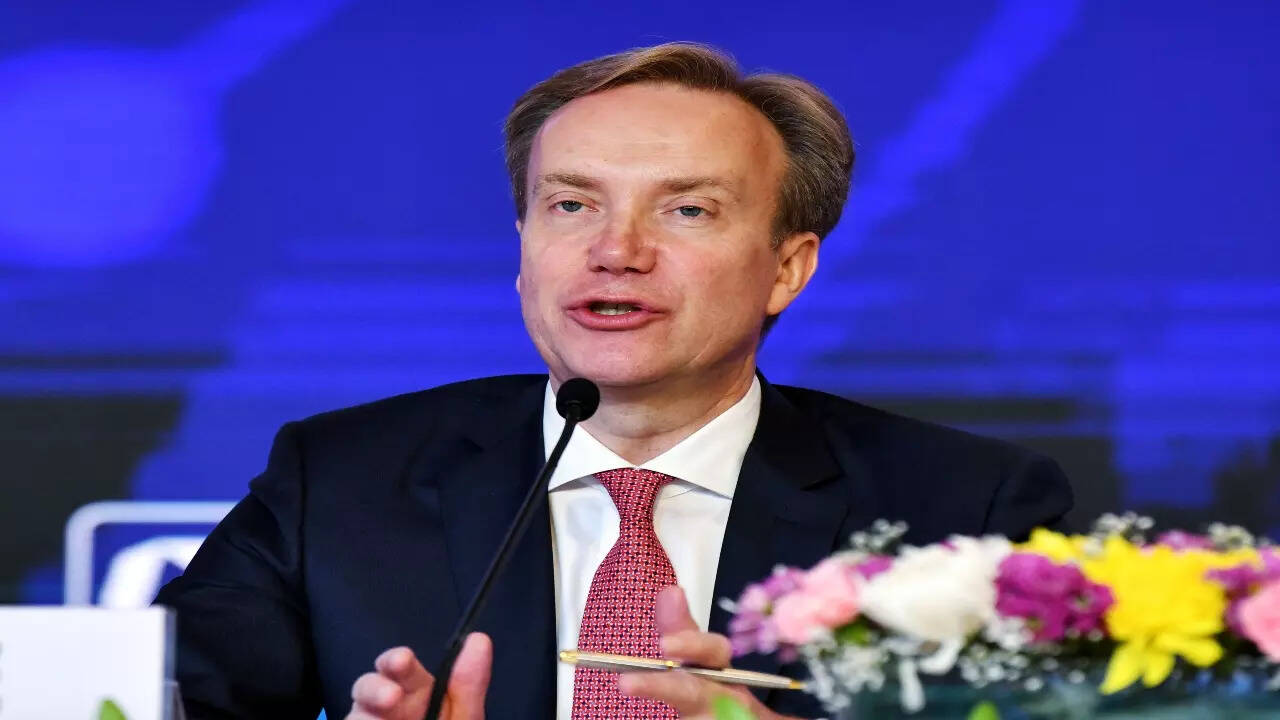 NEW DELHI: India is expected to clock the highest growth among the world's big economies this year and the country's economy is witnessing the "famous snowball effect" that will lead to more investments and more jobs, according to
World Economic Forum
(WEF) president Borge Brende.
"There have been reforms that have led to less red tape, better climate for investments and also the digital revolution is really happening in India," Brende said and stressed that he is "very bullish and optimistic" about the country's growth trajectory but not so optimistic about global growth.
India, which currently holds the G20 presidency, is one of the fastest growing key economies in the world and WEF has had close collaborations with the country for the past many years.
"When the snowball starts to roll, it gets bigger and bigger, and that is what is happening with the
Indian economy
.
"The growth will lead to more investments, more jobs… it will be an exponential growth in the coming years and you will see a situation where more poverty is eradicated and more opportunities are there for young people," Brende told PTI in an interview in the national capital.
Brende, who was on a short visit to India, had discussions about ongoing collaborations as well as India's G20 presidency with stakeholders. He met various Union ministers and company executives, among others.
"I think that nations in the developing world have something to learn from India. India is the largest democracy in the world and it is also an open society with entrepreneurs and innovators and free speech," he said.
Further, Brende highlighted that India has more of a broad ecosystem of startups than in any other developing country and that is growing. This is something that other countries can also be inspired by, he added.
Geneva-headquartered WEF is an international organisation for public private cooperation, and is known for its annual Davos meeting, often described as the biggest congregation of the global elite.
The Forum engages the foremost political, business, cultural and other leaders of society to shape global, regional and industry agendas.
This year, WEF expects almost 6 per cent economic growth for India and will be the highest growth for any big economies of the world, he said.
"We, at WEF, see the growth path forward for India that is also strong… Overall, I am optimistic, provided there are no external factors that will influence negatively. We have no time for wars, conflicts and we have no time to be complacent," he said.
Earlier this month, the United Nations in a report said that India's economy — the largest in the South Asia region — is expected to expand by 5.8 per cent in 2023 and 6.7 per cent in 2024 (calendar year basis), supported by resilient domestic demand.
However, higher interest rates and weaker external demand will continue to weigh on investment and exports in 2023, it had said in the World Economic Situation and Prospects Mid-Year Update.
On what India needs to do in the short-term, Brende said the country is already seeing and capitalising on the yield from the reforms that have taken place.
"That should be the inspiration to continue with the reform agenda. Investing more in infrastructure, connecting different regions even better and India needs more investment in education, upskilling, reskilling and right skilling in the years to come," he said.
Brende, also a former Norwegian Minister of Foreign Affairs, Trade and Industry, highlighted that during the coronavirus pandemic, India did something very right.
"Some countries overspent on stimulus, that there is no ammunition left. India was not in debt itself, of course, it came up with stimulus but Prime Minister Narendra Modi was able to hold back whereas some countries are in debt trap," he noted.