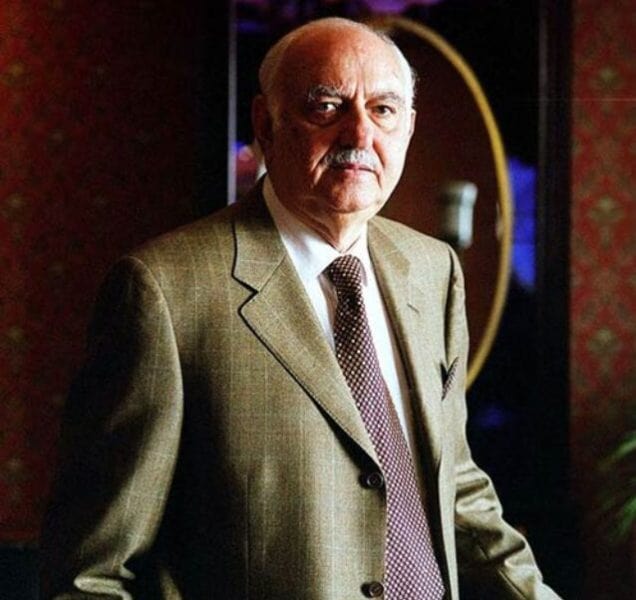 Pallonji Mistry (1929-2022) was an Indian-born Irish businessman and the former chairman of a construction company named Shapoorji Pallonji (SP) Group. As of 2021, he was India's 9th richest businessman as well as the richest Irishman. He died on 28 June 2022, at the age of 93, due to natural causes.
Wiki/Biography
Pallonji Shapoorji Mistry was born on Saturday, 1 June 1929 (age 93 years; at the time of death) in Bombay, Bombay Presidency, British India (now Mumbai, Maharashtra, India). After completing his schooling at The Cathedral and John Connon School in Mumbai, he pursued higher education at Imperial College in London.
Family
Pallonji Shapoorji Mistry belonged to a Gujarati Parsi family.
Parents & Siblings
His father, Shapoorji Pallonji Mistry, was the founder of Shapoorji Pallonji & Company Ltd.
Wife & Children
His wife, Pat Perin Dubash, is an Irish citizen and an interior decorator. His son, Shapoor Mistry, is the chairman of the SP Group. His son, Cyrus Mistry, was the former chairman of Tata Group, who died in a fatal car crash near Mumbai on 4 September 2022. His daughter's name is Laila Rustom Jehangir. His daughter, Aloo Noel Tata, is married to Ratan Tata's half-brother Noel Tata.
Religion
Pallonji Shapoorji Mistry followed Zoroastrianism.
Career
Pallonji Shapoorji Mistry started his career as a businessman in 1947 after he joined his father's Shapoorji Pallonji & Company Ltd at the age of 18. After his father died in 1975, Pallonji assumed the position of chairman of Shapoorji Pallonji & Company Ltd. Under his leadership, the company was contracted to construct the palace of the then-Sultan of Oman, Qaboos bin Said al Said. When the palace was completed in 1976, Shapoorji Pallonji & Company Ltd became the first Indian construction company to complete a project abroad. Following the success in Oman, the company was contracted by many Asian, African, and Middle Eastern countries. The company also constructed famous landmarks in India such as the Reserve Bank of India (RBI) building, the Bombay Stock Exchange (BSE) building, The Taj Mahal Palace hotel, and Brabourne Stadium. He has served as a board member of several organisations including the Union Bank of India, W. H. Brady Group of Companies, The Associated Cement Companies Ltd., and Tata Sons. Shapoorji Pallonji & Company Ltd established several businesses under its aegis; thus, becoming Shapoorji Pallonji (SP) Group.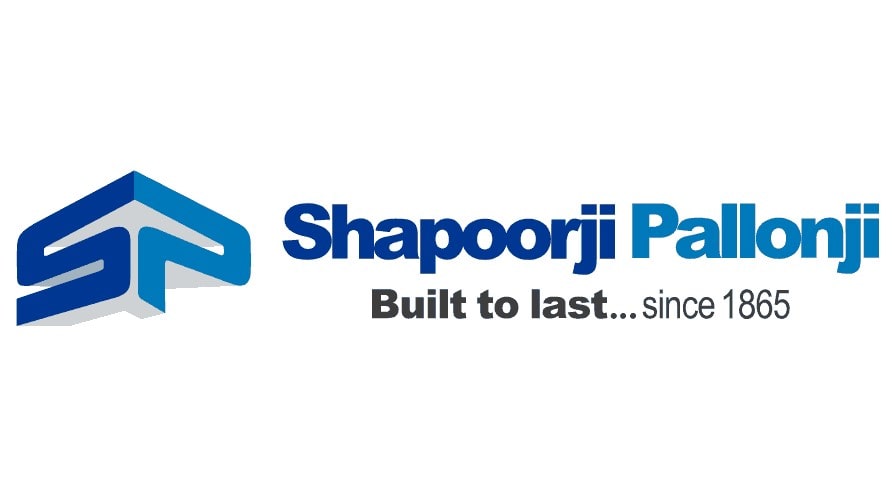 On 22 April 1987, he assumed the position of director at Shapoorji Pallonji & Company Ltd. On 4 April 1994, he became the director of Shapoorji Pallonji Finance Limited. On 17 November 1995, he got appointed as the director of Sterling Investment Corporation Private Limited. On 20 November 1995, he was appointed as the director of Shapoorji Pallonji And Company (Rajkot) Private Limited. He became the director of Shapoorji Pallonji Infrastructure Capital Company Private Limited on 6 November 1997. Pallonji assumed the position of director in Afcons Infrastructure Limited on 26 April 2000. After Shapoorji Pallonji (SP) Group acquired Eureka Forbes Ltd, Pallonji became its director on 15 March 2002. On 28 May 2003, his company established Sovereign Pharma Private Limited following which he became its director. He has also worked as the chairman of The Associated Cement Companies (ACC) Limited. Citing poor health and old age, Pallonji left the chairmanship of Shapoorji Pallonji (SP) Group in 2012 and appointed his elder son Shapoor Mistry as the chairman.
Spat between the Tatas and the Mistrys
In 2016, after Cyrus Mistry was ousted from Tata Sons as its chairman, the SP Group dragged the Tatas to court. In July 2020, the SP Group pledged its 18.3% of stakes to Brookfield, which Pallon's father had bought in the 1930s, to raise a debt worth Rs 3,750 crore for securing the livelihood of SP Group's workers during the COVID-19 pandemic. The SP Group said,
The Mistry family were in the midst of raising funds against the security of their personal assets. This move was undertaken to protect the livelihoods of its 60,000 employees and over 100,000 migrant workers. The action by Tata Sons to block this crucial fund-raise, without any heed for the collateral consequences, is the latest demonstration of their vindictive mindset."
Later, Tata Sons went to the Supreme Court seeking its intervention in stopping the SP Group from doing so. In September 2020, the Supreme Court delivered its judgement in favour of Tata Sons. The Sp Group later released a statement in which it said that the company would be parting its ways with Tata as their co-existence was no longer bearing fruitful results. In its official statement, the SP Group said,
Mutual co-existence of both groups at Tata Sons would be infeasible… and a separation from the Tata group is necessary. The current situation has forced the Mistry family to sit back and reflect on the past, present and possible future for all stakeholders. The past oppressive actions, and the latest vindictive move by Tata Sons that impact the livelihoods of the wider SP Group community, leads to the inexplicable conclusion that the mutual co-existence of both groups at Tata Sons would be infeasible."
Award
Pallonji Shapoorji Mistry was awarded India's third-highest civilian award, the Padma Bhushan, in 2016 by the Government of India.
Properties
He owned a stud farm in Pune, Maharashtra sprawling across 200 acres (0.81 km2) of land. He had constructed a 10,000-square-foot (930 m2) house in Pune. In Mumbai, he had a 99,99,672-square-foot mansion. He also had homes in Dubai, London, and Surrey.
Net Worth
As of 2022, Pallon Mistry's net worth was estimated at $15 billion.
Death
Pallonji Shapoorji Mistry passed away on 28 June 2022, aged 93. He died due to natural causes while he was sleeping in his Mumbai residence at around 1.00 am. While offering his condolences, Prime Minister Narendra Modi said,
Shocked by the news of Pallonji Mistry's sad demise. He made a memorable contribution to the world of commerce and industry. My condolences to his family, friends and countless fans. may his soul rest in peace."
Facts/Trivia
He is also known as the Phantom of Bombay House.
He surrendered his Indian citizenship and obtained Irish citizenship in 2003.
In 2006, Pallonji and his wife founded an old age home named The BD Petit Parsee Hospital in Mumbai.
Pallonji occasionally consumed alcoholic beverages.