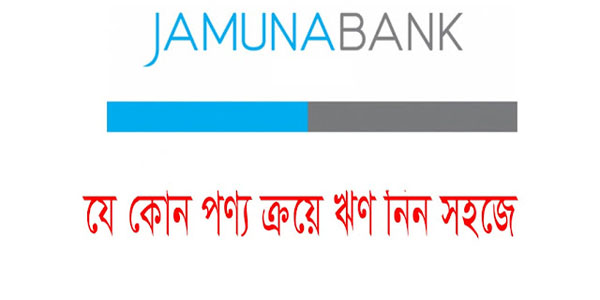 Jamuna Bank Limited – Customers having sufficient net cash flow to deposit the installments regularly of the following segment:
Customer Segment:
For permanent/confirmed service holders of Govt., Semi-Govt., Autonomous Organizations, Banks, Insurance Companies, Public Limited Companies, Multinational Companies, NGOs, Employees of Private Limited Companies, acceptable to the bank, covered by guarantee of another employee of equal or higher grade. Teachers of Universities, Colleges & Schools (Affiliated). Professional persons like Doctors, Engineers, Chartered Accountants, and Architects.
Purpose:
For construction & renovation of residential house/building and purchase of Flat/Apartment & any lawful purpose.
Nationality & Age Limit:
Bangladeshi by birth.
Minimum age 25 years / Maximum age 55 years.
Loan tenor shall not exceed 60 years of age.
Minimum Income:
Net Income should be at least Tk. 40,000/- per month. (To be substantiated by evidence)
Loan Size:
Minimum 2.00 Lac and Maximum Tk. 50.00 Lac.
Maximum Term of Loan:
10 years.
Loan to price:
Regulated by Bangladesh Bank from time to time.
Rate of Interest:
As determined by the bank from to time.
Security/ Collateral:
The loan shall be secured by 200% tangible asset or 100% financial asset.
In suitable cases security condition may be relaxed.
Hypothecation/ Lien / Registration / Mortgage of any other asset, acceptable to the bank, as feasible depending on the type of asset.
Personal guarantee of the applicant & applicant's spouse.
Third party guarantor shall be equal to or creditworthy than the principal applicant.
More Product >> LG 75 Inch 4K UHD Smart TV Class NANO75