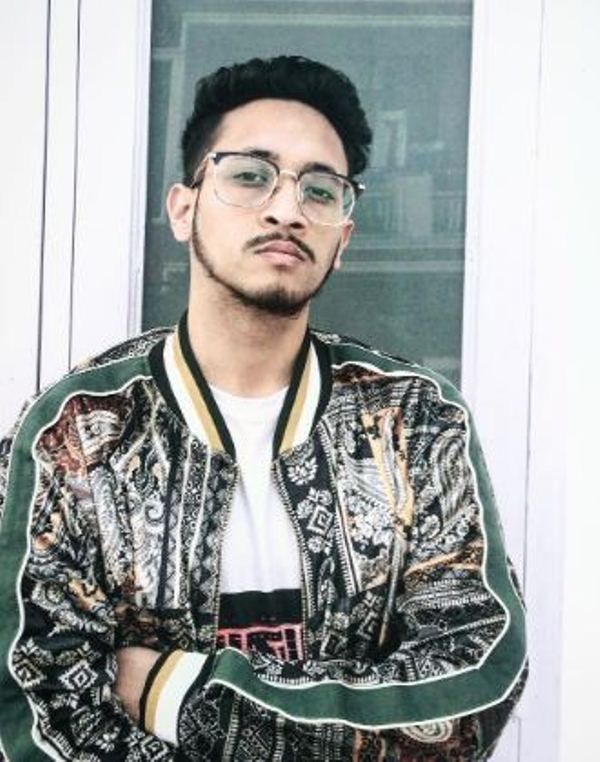 Siddhant Sharma is an Indian rapper and music producer. He is popularly known by his stage name, Calm. He is one of the members of the hip-hop duet 'Seedhe Maut.'
Wiki/Biography
Siddhant Sharma (Calm) was born on 13 February. He did his schooling at Delhi Public School, Bhiwani, Haryana. He did graduation in Journalism at the International School of Media and Entertainment Studies (ISOMES), Noida, Uttar Pradesh in 2018.
Physical Appearance
Height (approx.): 5′ 8″
Hair Colour: Black
Eye Colour: Black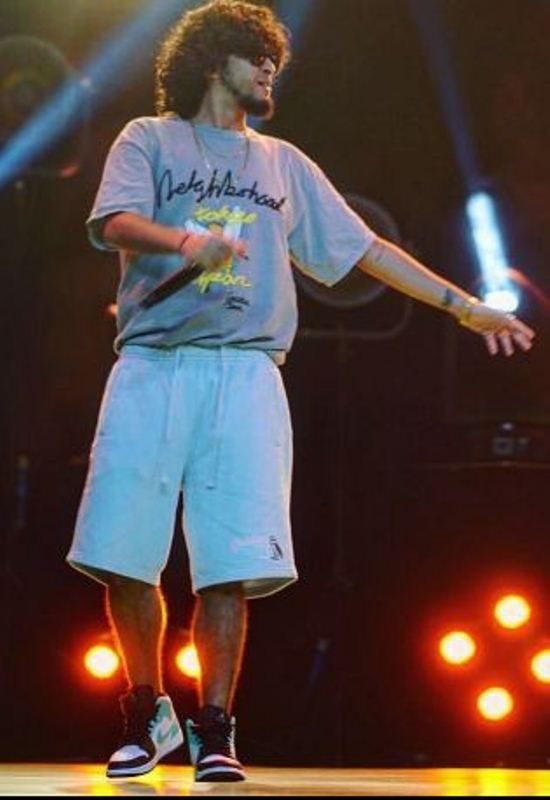 Family
Parents & Siblings
He has an elder brother.
Wife
He is unmarried.
Career
Siddhant Sharma started recording rap songs in his college time. He recorded his first solo song "Invasion" in August 2015 which he uploaded on the music app 'Sound Cloud.'
He recorded his second song "Conscience" in October 2015. He did his first stage performance at Spit Dope, a Delhi underground battle rap tournament of MC Kode and Encore ABJ in 2015, where he met Abhijit Negi (Encore ABJ), who later became his duo partner. Seedhe Maut's recent elevation in sound came about when Calm took over production duties on songs such as '101', 'Ball' and 'Namastute.'
Seedhe Maut
The Delhi-based hip-hop stars Siddhant Sharma (Calm) and Abhijit Negi (Encore) formed their duo "Seedhe Maut" in 2016.
The duo touched on/incorporate crucial issues like politics, Indian society, romance, and the education system in their hip-hop tracks. The duo joined YouTube and released their debut mixtape "2 Ka Pahada," which includes seven tracks including 'Seedhe Maut Anthem,' 'Royalty,' 'Classsikh Maut,' and 'Hanging On.'
After the release of their debut mixtape, the duo signed with an independent record label, Azadi Records and released hit singles such as 'Kranti' (2018), '101' (2019), 'Dum Pishaach' (2020), and 'Do Guna' (2020).
Seedhe Maut released their debut album "Bayaan," produced by 'Sez on the Beat' (music producer) in 2018, which includes twelve tracks, and the most notable of them include 'Shaktimaan,' 'Meri Baggi,' 'Pankh,' and 'Kyn.' The album is based on the life journey of the rappers.
In 2021, the duo released another album "n," consisting of ten tracks including 'Namastute,' 'Naamcheen,' 'Nadaan,' and 'Natkhat.' In 2022, the crew released their album "Nayaab" in collaboration with 'Sez On The Beat,' comprising 17 tracks. Some of the album's most notable tracks include 'Toh Kya,' 'Anaadi,' 'Maina,' 'GODKODE,' 'Batti,' and 'Teen Dost.' According to the rappers, the album "Nayaab" is all about their life after the release of their debut album "Bayaan."
The duo made their guest appearance in the show "Hustle 2.0." In 2023, Seedhe Maut was seen performing in the show BiggBoss 1, at a live concert along with the popular rapper MC Stan and Ikka.
Facts/Trivia
Before forming the duet Seedhe Maut, Siddhant Sharma was known by his stage name 'Calmchorr.'
In an interview, he talked about the name of his hip-hop duo with Abhijit Negi. He said that the slang 'Seedhe Maut' is used by his elder brother in his day-to-day life. By 'Sheede Maut,' they mean 'to rock' or 'to nail.'
At the beginning of his rapping, Siddhant used to rap in the English language, but later he switched to Hindi as he thought he couldn't give his full potential in a foreign language. The verse of his song 'Classikh Maut volume 2' was the first verse that has written in the Hindi language.
He used to participate in the open mic in his school and college days.
In an interview, he talked about the name of his hip-hop duo with Abhijit Negi. He said that the slang 'Seedhe Maut' is used by his elder brother in his day-to-day life. By 'Sheede Maut,' they mean 'to rock' or 'to nail.'
His favourite songs from his own debut album 'Bayaan' are 'Meri Baggi' and 'Pankh.'