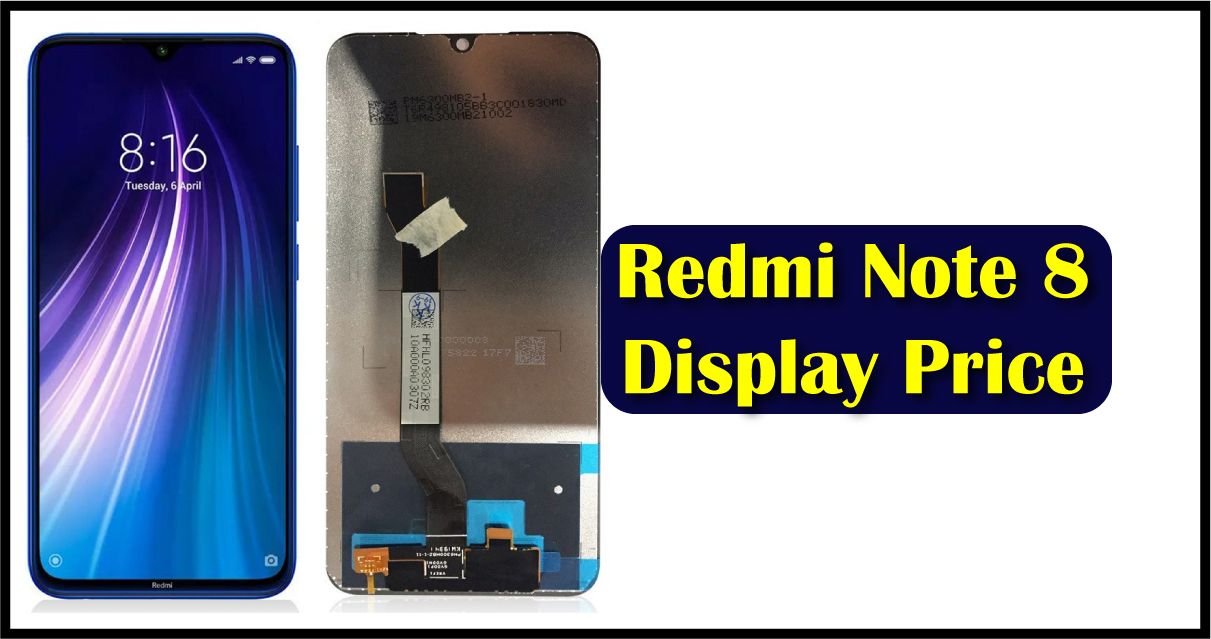 The Redmi Note 8 display price in Bangladesh is fairly reasonable. You can simply replace your broken display with a brand-new one to avoid replacing your smartphone. That's a much cheaper and better option.
Below, we'll cover everything you need to know about the official and unofficial price of the Redmi Note 8 display and much more. Make sure to read the whole thing so you don't miss out on any important information.
Redmi Note 8 Display Official Price
The official price of the Redmi Note 8 display is around 5000 taka in Bangladesh. This is the safest route to pick as an official display will come with a warranty from the official provider. That will make sure that you don't have to pay for unwanted accidents, which is the best part about the official display.
Also, make sure to go to a trusted shop to get your official Redmi Note 8 display. Feel free to run the authorization checks to make sure that the display is authentic. You don't want to get scammed with a duplicate product, which is unfortunately a common thing in our time.
Read more: Huawei P30 Pro Price in Bangladesh
Redmi Note 8 Display Unofficial Price
You might see different prices for an unofficial Redmi Note 8 display. That difference is made by the shopkeepers who decide the price after considering their profit margin. So, you should get the display from a shop that can get you the best deal.
It's easy to get a Redmi Note 8 unofficial display at less than 2000 taka. So, you should look for a deal that can save you some money on this. But make sure that the display quality is good so that you don't face any trouble daily driving your smartphone after the display replacement.
Redmi Note 8 Display Replace
If you want to replace the display of your Redmi Note 8, going to a reputed repair shop in Bashundhara, Motalib Plaza, or any other renowned place will serve you the best. These places are the safest to take service from, and you will get superb after-sales service from them.
Also, they have experts who won't accidentally damage your smartphone while replacing your display. Everything is done professionally there, and you can go to Bashundhara, Motalib Plaza, or any similar supermall to get the display replaced.
Redmi Note 8 Display Original vs Fake
There are huge differences between an original and a fake Redmi Note 8 display. First of all, the clarity and sharpness are not the same, and you can identify them easily. Also, the peak brightness of the fake display will seem very dim and you won't be able to get good brightness even in the max brightness settings.
And everything from the color temperature to the contrast level will feel off. That's why you should always change your smartphone's display with an original display. Make sure to test out your Redmi Note 8 display and test whether it's original or fake before buying it.
Final Words
Hopefully, you have a better idea about the price of the Redmi Note 8 display in our country right now. Make sure to take advantage of this and get your smartphone fixed without getting scammed.